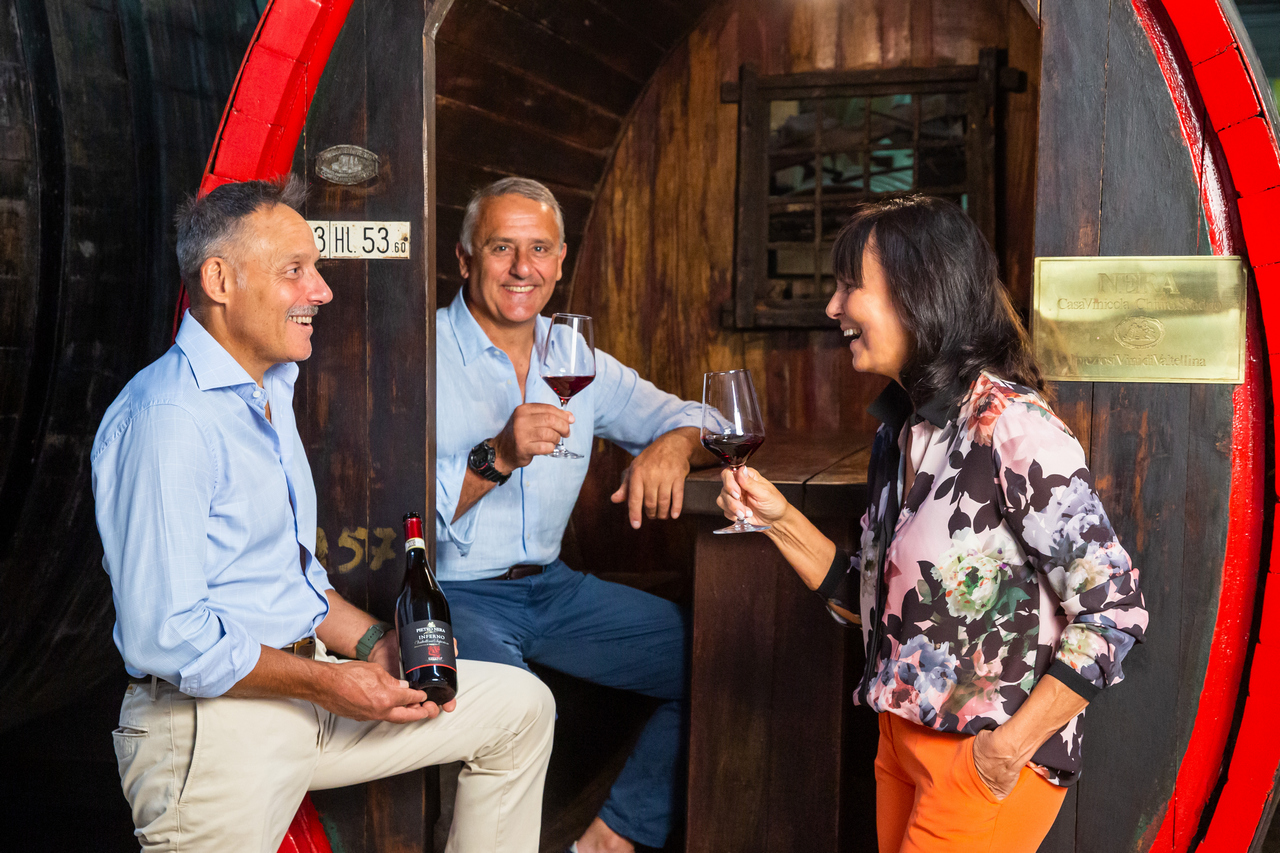 The wine business of the NERA family began in 1940 with Guido Nera who was succeeded, at the end of the 1950s, by his son Pietro who, with stubbornness and pride, merged several hectares of vineyards in Valtellina.
The Casa Vinicola Pietro Nera is one of the most important and prestigious wineries in Valtellina, with a long tradition in the enhancement and promotion of the area, in the cultivation of vineyards and in the production of high quality wines with unique characteristics, to which certificates of merit have been awarded in various national and international competitions.
Today the company is managed by the heirs Stefano, Simone and Angela.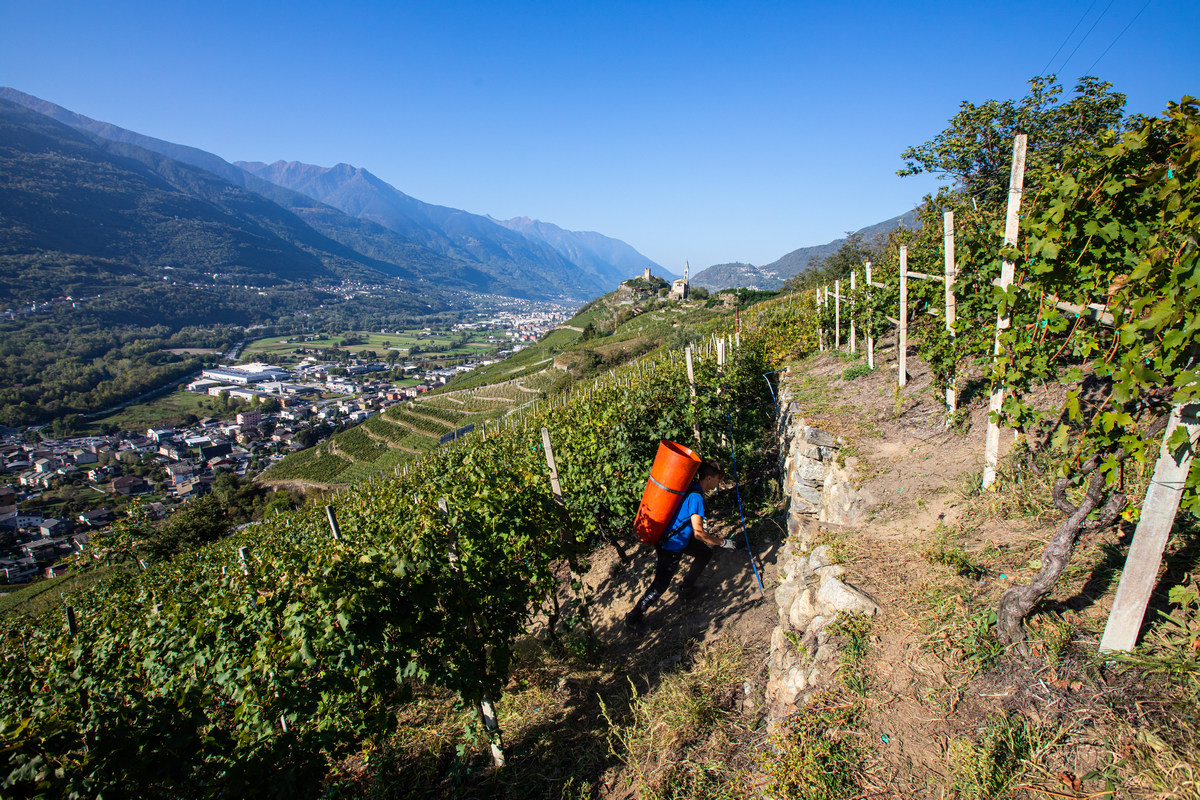 A "heroic" viticulture
The wines of Valtellina reflect the stubborn (and stubborn) character of its inhabitants.
Work in the vineyards is anything but simple. Due to the conformity of the territory which prevents the use of mechanical means, Valtellina viticulture is defined as "heroic" because the work is almost entirely manual. Between 1200 and 1400 hours of work are required for each hectare of vineyard in Valtellina.
Another onerous and expensive work is required for the maintenance of the over 250,000 dry stone walls that support the vineyards in the province of Sondrio, walls that cover a total length of about 2,500 km and make Valtellina the largest terraced wine-growing area in mountain in Italy.
If abandoned, the walls collapse: the Nera family is committed to preserving and handing down this traditional method of viticulture which gives work to many inhabitants of the area.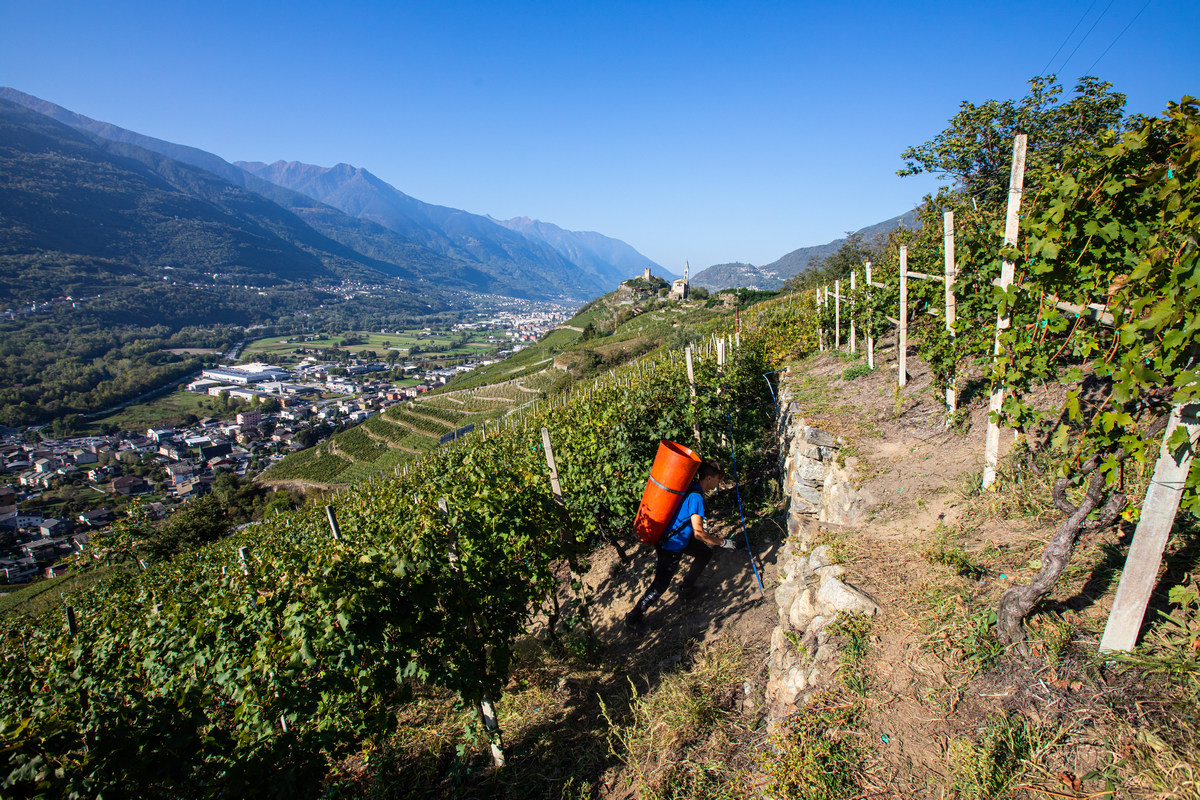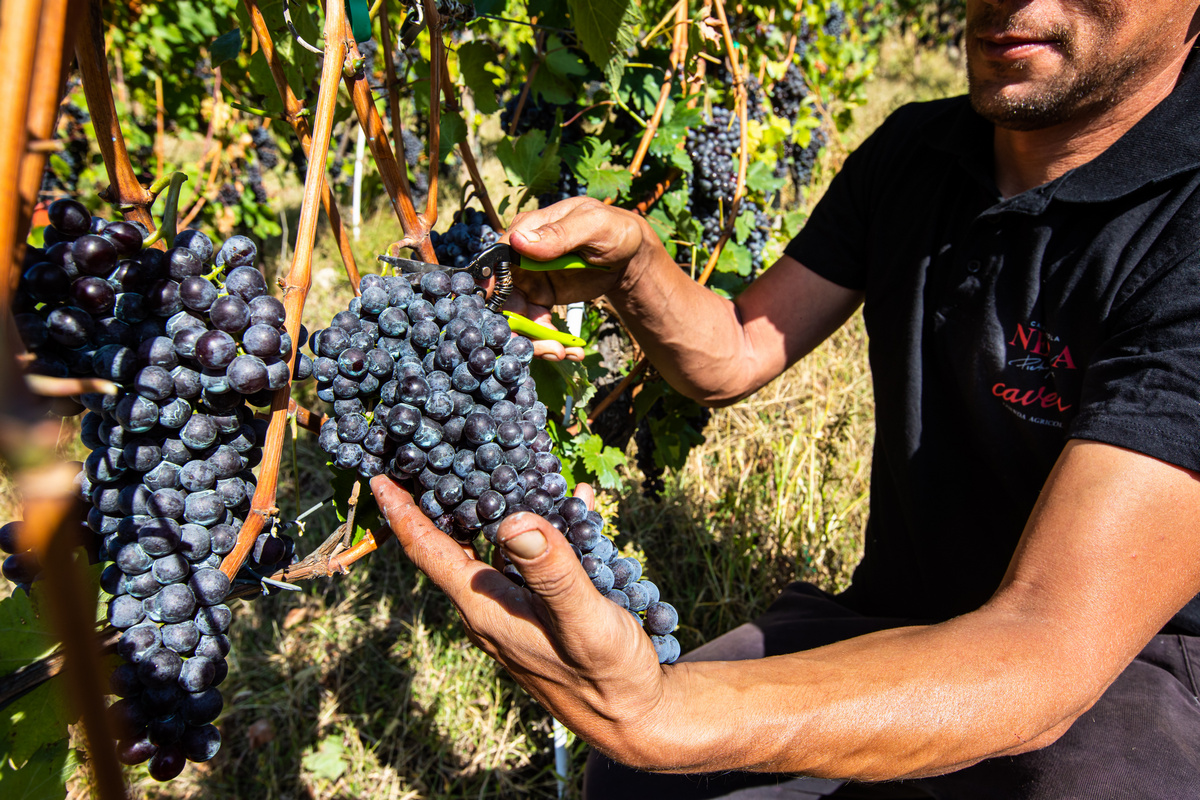 Quality wine.
The harvested grapes are vinified in the cellars of Chiuro (SO). The total capacity is approximately 40,000 hectoliters of which approximately 10,000 consist of oak barrels, barriques and tonneaux; all processes are carried out with methodical rigor, competence and seriousness in respect of the most ancient winemaking tradition.
The company produces all the Valtellina denomination wines:
lor Sforzato di Valtellina DOCG.,
the Valtellina Superiore D.O.C.G. with the various sub-areas Sassella, Inferno, Grumello, Valgella and the related Reserves of absolute prestige,
the Rosso di Valtellina D.O.C.
and I.G.T. Terrazze Retiche di Sondrio Rosso, Bianco and Passito Rosso.
Sustainability
Always sensitive to environmental and sustainability issues, Nera is an avant-garde company in the choice of practices and materials that are more respectful of nature.
This translates into work in the vineyard, the choice of lighter bottles, corks deriving from organic raw materials and much more. Respect and seriousness do not stop at the vineyard and the cellar: the company's objective is now aimed at training the personnel who work in the vineyard, through specific courses concerning pruning which the agricultural expert and oenologist Stefano Nera periodically holds .
The transmission of viticultural knowledge is fundamental for the life of the Valtellinese community, for the conservation of the landscape and for the economy of the region.